About mindfulness
Mindfulness is an ancient monastic practice; the door to exploring the mind.
In the 1970s, Dr Kabat-Zinn in the USA found that mindfulness, practised over 8 weeks, could reduce chronic pain and chronic depression. Since then, mindfulness has been developed for effective stress-reduction in many areas of life.
Mindfulness helps us stay focused on present moment experience, cultivate a sense of stillness, and react and respond with more emotional intelligence.
About these courses
These courses are workplace-focused. We spend about one third of our waking hours at work, and for many people, work is the top cause of stress. The Health & Safety Executive say that 49% of all time off work is due to mental health issues.
So this is about wellbeing, but also about productivity.
But…many people don't have the time to sit for 40 minutes a day over 8 weeks! Others think it's a bit New Age or self-indulgent.
So…we've developed a learning model that's based on a 'little and often' approach, is integrated right into your daily activities, and is backed up by sound neuroscience.
It works. On average, we get 56% stress reduction and 52% productivity improvement. Everyone's happy. And if you're in a good state, you can serve others better.
About Simon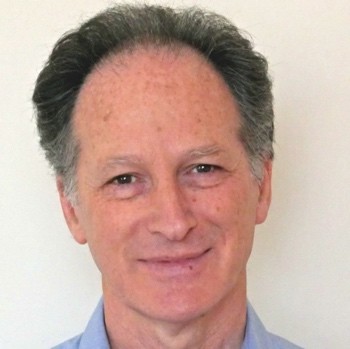 The courses have been prepared by me, Simon Michaels.
I combine 30 years experience in business management with 25 years meditation and mindfulness practice. My mission is to create happier workplaces, and a kinder world.
Whilst my courses are entirely secular, I'm also an ordained Buddhist. This ancient wisdom is the foundation for effective mindfulness practice, as my belief is that sound ethical values must underpin the techniques used.
I have formal qualifications in business support, coaching, and mindfulness teaching.